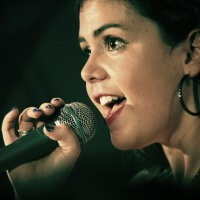 Heather Wells
Singer and Musical Performer
---
Musicals and dancing and singing and performing on stage are my talents and hobbies ever since I was a little girl in the elementary plays! I teach a small class of kids at home now in my make-shift theater and we perform neighborhood shows!
Services
Musical Singer and DancerSaratoga Springs, Utah, 84043
$22.50 Hourly
I teach music and dance lessons for children in my studio at home. Every 3 months we have a performance recital and have local sponsors attend. Contact me today to get your child signed up so they can dance and sing the world away! DollarProbs users get 5% off each lesson if they find me through this website!
Gigs
Interior Designer WANTEDSaratoga Springs, Utah, 84043
$0.00 Per Service
I need help decorating my small dance studio, and if you know anything about fabrics and matching colors, then I need your help! I'll give you the budget and money, you just need to buy the material and put it up in my studio! Basically shopping for decorations for me! Contact me anytime via email, phone, or text!