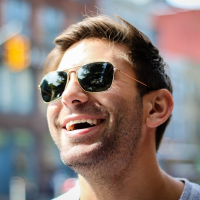 Taylor Smith
Wellness Coach
---
I love the sun, endure winter, and have a happy work like balance! Let's get together sometime over lunch and I'll share with you my positive daily routine habits.
Services
Wellness CoachOrem, Utah, 84057
$25.00 Hourly
I am a huge fitness guru, one who pushes others to enjoy life 24/7! It's okay if you don't like the gym or working out in the cold or heat. Together, we can make a special plan tailored to your lifestyle in any situation! Contact me or visit my website!
Gigs
Nutrition Help - I need a DIET!Orem, Utah, 84057
$17.00 Hourly
I need help planning my meals throughout the week, and am no foods expert! If anyone has plans or regimens that are healthy, and would like to make some extra money, help me with my diet and I'll pay you 17 bucks an hour to plan each week! My contact info is on my profile page.